CALL FOR PRODUCT AVAILABILITY!!!
Jeff Schoeman: (540)-907-3390 Or find us on facebook at
www.facebook.com/jeffysfabfarm
All product currently shows out of stock while website is under construction!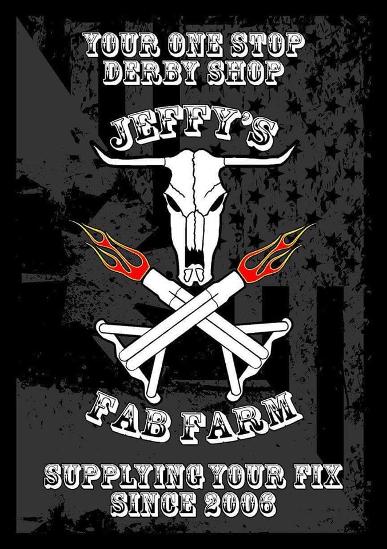 We specialize in all of your demolition derby needs, from bumper to bumper we've got you covered. We carry a full line of parts for 4 cylinder, 6 cylinder, and 8 cylinder cars, including headers, shifters, wiring harnesses, fueling systems, and complete turnkey setups.